Dandelion
September 21 Enterprise's database of products exceeds 1.5 million items
A small selection of products are displayed here, visit our showroom for all your educational needs

Dandelion Readers are a series of decodable phonics based texts based on the progression of the Sounds-Write™ reading and spelling programme. The books have a step by step progression and can be used alongside any phonic programme.

Each text is controlled by the phonemic focus in the book and enables the child to practise blending and reading independently at every stage. The texts are not based on repetitive sentences, thus ensuring the readers practise blending the sounds through the word. The books can be used for groups or individuals. Each book includes a game to ensure stimulating practice of the skills and knowledge introduced at each level. Dandelion Readers can also be used with reluctant readers.
| | | | | |
| --- | --- | --- | --- | --- |
| | | | | |
Dandelion Launchers follow the same progression as the core Dandelion Readers. For the very young reader or for readers who need lots of practice at the first stages of reading, using one line of text on each page.

These wonderful books will give the best start in reading and can be used with any phonic programme to give confidence in blending sounds to read words. Each book introduces a few letters/phonemes at a time, therefore offering the child reader one line of text on each page. There are 4 books at each level and each level introduces new sounds.
The Dandelion Launcher series for each unit level consists of 4 books which are available for $30 per pack.
There are now a total of 15 units available for the Launcher series.

Dandelion Launcher

Each UNIT (4 books)

Unit 1 to 15
(60 books)

$Call

$Call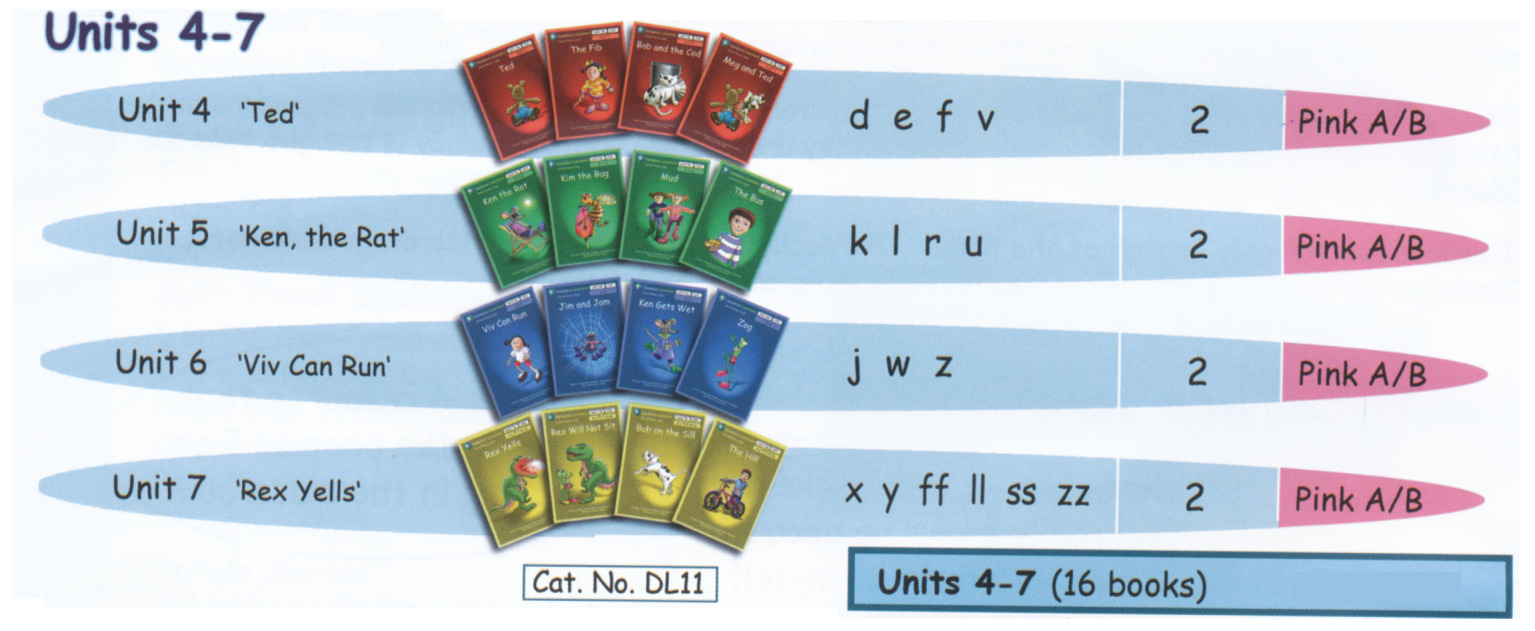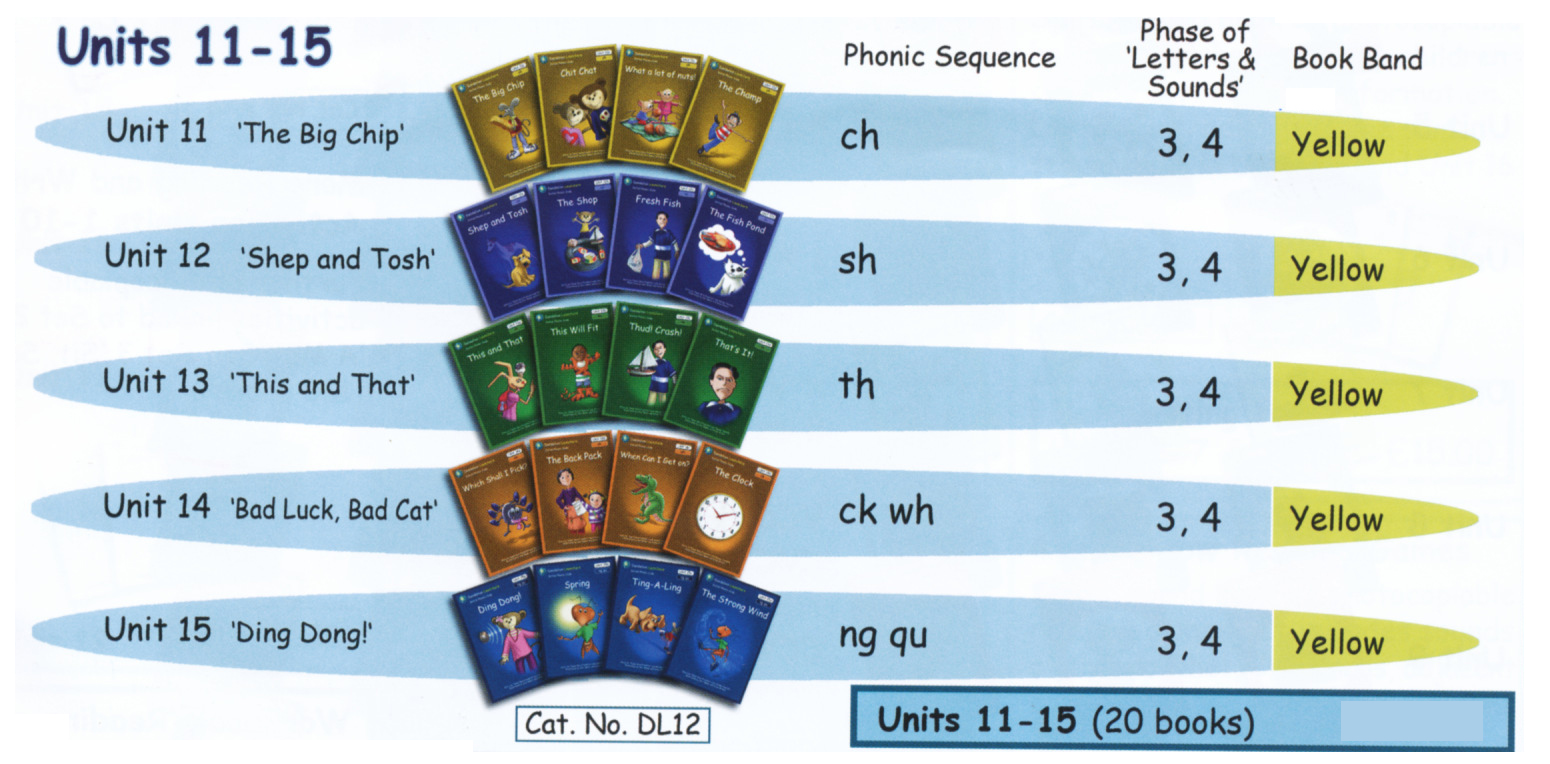 Dandelion Launcher WORKBOOKS


READING AND WRITING ACTIVITIES FOR UNITS 1-3


READING AND WRITING ACTIVITIES FOR UNITS 4-7

$74.90

$74.90
| | |
| --- | --- |
| READING AND WRITING ACTIVITIES FOR UNITS 8-10 | READING AND WRITING ACTIVITIES FOR UNITS 11-15 |
| $74.90 | $ASK |


| | | | | |
| --- | --- | --- | --- | --- |
| | | | | |
| | | | | |
To complement and follow on from the Dandelion Launcher series, these books are highly decodable texts that children can read by sounding out and blending. The pages are illustrated wonderfully with imaginative and appealing characters. With minimal sight words and text with a cream background this makes it reader friendly. Each book includes a games page to motivate the child to further practice their reading.

Each level is accompanied with a photocopiable workbook, providing reading, writing and spelling activities too!

Units 1 to 10




Dandelion Readers (Units 1-10) consists of 3 books for each unit level.

Dandelion Readers (Units 1 to 10)

Set 1 (unit 1-10)

$Call

Set 2 (unit 1-10)

$Call

Set 3 (unit 1-10)

$Call

Units 11 to 20




Dandelion Readers (Units 11-20) consists of 10 books for each unit level
and both units consisting of 20 books is $75

Dandelion Readers (Units 11 to 20)

Set 1 (unit 11-20)

$Call

Set 2 (unit 11-20)

$Call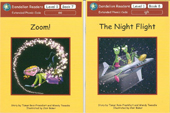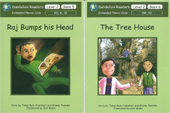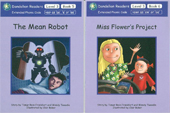 These books are aimed at progressing from Dandelion Readers Units 1 to 20 or as an additional resource in conjunction with any other phonic reading programme

Units 1 to 20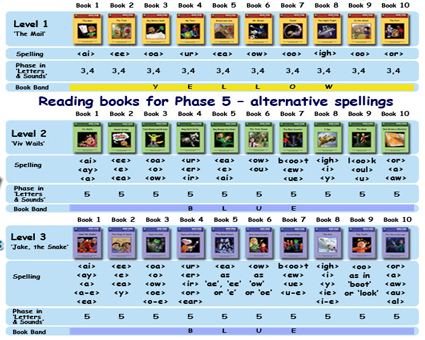 Dandelion Readers Extended Phonics

Level 1 (10 books)

Level 2 (10 books)

Level 3 (10 books)

Level 1, 2 & 3 (30 books)
Phonic Progression
Dandelion Readers follow a rigorous phonic progression based on the Sounds~Write ® Programme. Each level builds on all previous levels.

Worksheets
The 138 worksheets are designed to help develop reading (blending) and spelling (segmenting) skills through a variety of multisensory activities at each level.

They link in with the reading books.

The worksheets are attractively presented and include:
· Matching upper and lower case letters working through the first sounds of the alphabet
· Filling in missing sounds (initial, medial, final) at CVC, CVCC, CCVC and CCVCC levels including digraphs ch, sh, th, ck, ng
· Reading sentences
· Writing sentences
· A game at each level for practising segmenting and blending.
· Reading & Writing Activity Worksheets (Photocopiables) Level 1-10 & 11-20
· Handwriting Sheets (Photocopiables)

What People are Saying about Dandelion Readers

Sarah Ish Horowicz Age 6 (Y1)
" The books are great because they have got lots of good things. They make me feel like I'm grown up because I can read them."

Miriam Ish Horowicz (Sarah's mum)
"Dandelion Readers have transformed my six-year-old daughter's reading. The reading system at school seemed to have no structure and was rather arbitrary. Sarah was struggling. The structure in these books has given her the building blocks to learn to read. She has really enjoyed reading each one of the books as well."

Mrs L Lewis (Literacy Coordinator)
"We are pleased to see something which reinforces the work we are doing. The books are colourful and motivating for early readers."

Tracey Jones (Deputy Head Teacher - teaching a reception class)
"The youngest children enjoyed reading them – built their confidence. We liked the notes at the front and the game at the back"

Emily Hopkins (SENCO)
"I think they are really good and will fit in very well into the new phonics approach for the Literacy Hour. These books would be really useful."

Miranda van Manen-Bower (SpLD Teacher)
"It fits in with what is happening in class. My reluctant reader enjoyed reading them and liked the cartoon pictures."

Sophie Hodson (SEN Assistant)
"Just what we need to reinforce Sounds-Write learning. My SEN group have gained a lot of confidence from being able to read them independently. The game at the end is a great idea to aid the over-learning that is very important for SEN children. Please let use know when we can buy these books!"

Janet Pearson (Teacher and Home Education Mum)
"I think Dandelion Readers are excellent. The fantastic illustrations make them very suitable for use with a wide range of children. My four-year-old enjoyed talking through the pictures while my eight-year-old loved the fact that he could read them independently and also liked the humour in the illustrations."
All rights reserved. September 21 Enterprise, 2010