Download the latest REGISTRATION FORM
WORKSHOP
(organised by September 21 International)

TRAINER

DATE

Oxford Reading Tree for the early years

Suzanne Ship

-

Oxford Reading Tree for Primary School

Suzanne Ship

-

Numicon Maths: An introduction

-

-

Fitzroy in the Classroom, An Introductory course

Juriah Atan

-

Early Childhood & Jolly Music workshop

Thomas Tan

-

Special Needs certification course

Mary Mountstephen

-

Jolly Phonics
(Introduction using the VC approach)

Rebecca Leadsom /
Juriah Atan / Amelia Jaishree

-

Victoria Carlton
Australia, Indonesia & Singapore's officially certified trainer

8 to 10 July 2019

Victoria Carlton's EQ4Kidz

Victoria Carlton

-

Victoria Carlton

12 to 13 July 2019

Dr. Lionel's Preparing for Primary 1 Maths Strategies

Dr. Lionel Mendoza

-

Dr. Lionel's Math Strategies using Games

Dr. Lionel Mendoza

-

How to analyse children's drawings

Dr. Rebecca Chan

-
NOTE: We reserve the right to cancel a workshop if the minimum number of participants has not been met.
<<SCROLL DOWN FOR WORKSHOP DETAILS>>

Children's Assessment

Are you concerned about your child's academic progress?

We provide a comprehensive educational assessment with a full written report of your child's preferred learning style and the best holistic approach that will empower you to help your child to reach their fully educational potential.

A full and comprehensive assessment will be administered by an overseas expert, Victoria Carlton. She has been affectionately called the Child Whisperer because of her success stories in helping parents with their kids.

Help your child to "reach for the stars", we will determine speech and oral language development, learning strengths and weaknesses, learning style, ability to concentrate, visual and auditory memory levels, emotional intelligence and much more. Victoria can also help you to choose appropriate books, games and learning tools after the assessment.
Email: info@september21.com.sg
* * * * * * ** * * * * * ** * * * * * ** * * * * * ** * * * * * ** * * * * * ** * * * * * *
Victoria Carlton's Literacy Garden
(with Jolly Phonics & Jolly Grammar)
[The only officially certified training programme]

8 to 10 July2019
(Seats will be limited)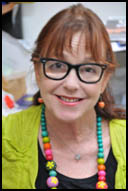 This workshop is our most popular workshop. It teaches you to help children succeed with literacy using an effective teaching approach (multisensory methods) and it will help you to introduce spelling and grammar concepts in a fun way.

If you are a newbie and don't know anything about Phonics, we would strongly recommend this workshop for you.

This workshop is conducted by Australia's "Child Whisperer", Victoria Carlton.


Download the official brochure for this workshop

If you're still not sure whether you want to sign up...
Then click on this video link to view a short clip of her conducting this workshop.

Jolly Phonics certification TEST @ $480
Jolly Grammar certification TEST @ $480
* * * * * * ** * * * * * ** * * * * * ** * * * * * ** * * * * * ** * * * * * ** * * * * * *
Fitzroy in the Classroom
(short course)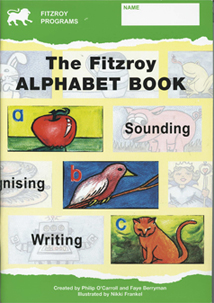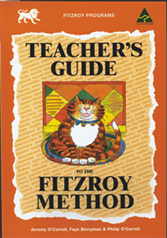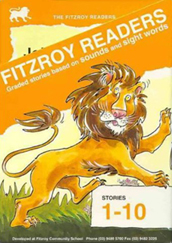 This workshop is designed to give you an easy understanding of the teaching of Fitzroy for the early years and the answers to these questions.
What are the different reading methods?
What is phonics?
What is the Fitzroy method?
Considerations in conducting Fitzroy lessons, before, during and after.
Teaching of blends and special words.
Steps by step on using Fitzroy Readers 1 & 2.
Guide to Simple lesson plans
Assessment of Children

Experience lots of practical hands-on activities and games for you to use with the children straightaway! Upon its completion participants will be equipped with knowledge on what they need to know to teach the Fitzroy Method with confidence, skill - and a sense of pleasure.
(*Terms & conditions apply)